Medical Assistant Programs in the District of Columbia and Certification Options
Medical assistants typically provide assistance to doctors in ambulatory care settings like clinics. Washington, DC medical assistants carry out a wide range of clinical and administrative duties. They are not licensed, and some have less than a year of formal healthcare education. Their role is technical. Health professionals who have higher levels of healthcare education and hold licensing provide the direction. Even so, medical assistants are being used in innovative ways – and their numbers are going up.
Physicians must ensure that anyone they delegate to is competent to carry out the particular tasks. Certification is a typical, though not universal, requirement. Individuals without healthcare experience can achieve examination eligibility by enrolling in formal medical assisting programs. There are multiple programs in the area. Practices may consider non-certified candidates, particularly if they are having difficulty filling all their positions. Some local practices actively seek individuals with other qualifications, like those who have bachelor's degrees and those who are planning to attend medical school.
<!- mfunc feat_school ->
Featured Programs:
Sponsored School(s)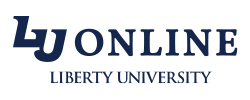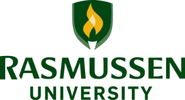 <!- /mfunc feat_school ->
Top Options for Medical Assistant Schools in DC and Vicinity
Career Technical Institute in DC gives students the option of a 40-week program or an Associate of Applied Science degree. Qualifying students can receive financial aid.
Briya Public Charter School offers a medical assistant curriculum through its workforce development programs. The program can be completed in 12 to 15 months. Briya Public Schools has a partnership with St. Mary's that facilitates real-world learning. Students also complete a 160-hour externship in a local healthcare facility. For some individuals who are parents, Briya medical assisting represents a second step in career readiness; their children may attend the childcare center while they learn basics like English and digital literacy. DC residents can enroll in the medical assistant program directly if they have the prerequisite skills.
Anne Arundale Community College in Arnold Maryland is CAAHEP-accredited. An out-of-state student will pay higher tuition fees.
Medical Assistant Certifications
Certifications are granted by third party organizations. Employers will generally recognize more than one certification, though they may have preferences.
The following is a look at some local employers and the certifications they cite:
Medstar Georgetown University Hospital, seeking candidates in late 2019, stated that it was necessary to hold an accredited certification or be prepared to attain one within six months of hire. The organization noted three accredited certifying agencies: the National Healthcareer Association (NHA), the American Association of Medical Assistants (AAMA), and the American Medical Technologists (AMT).
One can turn to the Institute for Credentialing Excellence for a full list of certification agencies accredited by the National Commission of Certifying Agencies (www.credentialingexcellence.org/ ncca directory). The organization lists five organizations that have medical assistant or clinical medical assistant credentials, and are accredited through at least late 2020.
Other certifications may be accepted, depending on hiring organization. Providence Health System provided a particularly long list of certification agencies that could be accepted:
American Medical Technologists
American Allied Health National Certification and Registration
American Association of Medical Assistants
National Healthcare Association
American Registry of Medical Assistants
National Association for Health Professionals
National Center for Competency Testing
Kaiser Permanente: DC Medical Assistants in the News
Medical assistants in this part of the country are making news. Kaiser Permanente is using medical assistants in DC, Maryland, and Virginia (as well as California) to implement leveraged primary care (See Article). They can help people manage chronic conditions without emergency room visits .Among the things they do: help people with high blood pressure by taking their blood pressure regularly and sending medication reminders.
<!- mfunc search_btn -> <!- /mfunc search_btn ->
Top Employers of Medical Assistants in DC
The following are among the top employers:
Providence Health System
Medstar Georgetown University Hospital
Medstar National Rehabilitation Network
Mary's Center
Children's National Medical Center
Whitman-Walker Clinic
Medical assistants may be employed in various specialty outpatient clinics like hematology/ oncology.
Some positions are designated Medical Assistant I, II, or III.
DC Medical Assistant Scope of Practice
The Legal Counsel of the American Medical Assistant Association states that DC code does not specifically address what tasks can be delegated to a medical assistant by a doctor, but it is his belief that reasonable acts are delegable under common law, including injections and non-triage transmission of information.
Information is subject to change. Some states have revised their code in recent years, specifically authorizing particular acts and giving some clarification about qualifications of delagees. The American Medical Association has also provided information about Virginia and Maryland – two jurisdictions where DC medical assistants may find themselves vying for jobs (https://www.aama ntl.org › employers › state scope of practice laws).
DC Medical Assistant Salary Information
The Bureau of Labor Statistics lists the District of Columbia as the second highest paying state in the nation. In 2018, DC medical assistants averaged $20.20 an hour (or $42,010 for a full-time year). The 10th percentile figure was $29,160; the 90th percentile, $55,320.
The average for the greater DC-Alexandria-Arlington metropolitan area, including portions of Virginia and Maryland, was $18.77, or $39,050. The 10th percentile was $27,990; the 90th percentile, $53,120. While the average wage was a little lower in the greater metropolitan area, the job concentration was higher. In both cases, the location quotient was below the national average.
Resources for Students and Professionals
Washington DC medical assistants can join the American Medical Assistants Association as members at large; DC does not have its own chapter as of this publication.
Find Nursing Licensure Requirements in Your State: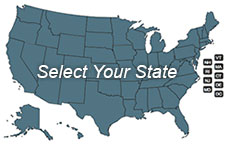 Learn about becoming a Registered Nurse, LPN or LVN in your state:
To View Full U.S. Map Click Here.