Medical Assistant Schools in Montana and the Road to Certification
Medical assisting is a rapidly growing profession in Montana. Medical assistants are multi-skilled healthcare workers whose competencies span patient care, medical front office, and even basic lab work. They are typically found in clinics and other ambulatory settings. They carry out tasks that don't require professional judgment but do involve technical skill. Montana code even allows medical assistants to give injections and carry out allergy testing under delegation and appropriate supervision. A person who wants to get started in healthcare can learn the basics of medical assisting within a year's time.
<!- mfunc feat_school ->
Featured Programs:
Sponsored School(s)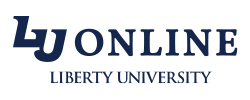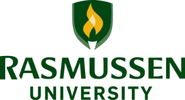 <!- /mfunc feat_school ->
Under Montana code, supervising physicians (or physician assistants) are responsible for ensuring clinical competency of their medical assistants (https://leg.mt.gov/bills/mca/title_0370/chapter_0030/part_0010/section_0040/0370-0030-0010-0040.html). Education is specifically addressed. Board rule allows multiple forms of education, including completion of accredited programs or substantially equivalent coursework (http://www.mtrules.org/gateway/ruleno.asp?RN=24%2E156%2E401). A physician may review and approve other education.
Some people do still learn on the job. When demand is high, some individuals get hired with just the basics: a high school diploma, Basic Life Support certification, and often some type of previous experience that suggests aptitude. Indeed strong candidates may make it through the interview before securing their BLS. However, prospects (and, in many cases, pay) will be higher with credentials. Many employers have a long list of preferred or required qualifications, including formal medical assisting education and third party certification. Positions are not all equal, and education can put one at an advantage.
The Commission on Accreditation of Health Education Programs is among the standard setters. The competencies list for CAAHEP-accredited programs is long. A person who has had comprehensive medical assisting education is prepared to take on a broader range of relative difficult duties at the onset.
Best Medical Assistant Programs in Montana
Flathead Valley Community College (Kalispell) is the state's sole CAAHEP-accredited program. The school boasted a 100% placement rate for students graduating in 2017, 2018, and 2019. Flathead Valley students earn a Certificate of Applied Science.
Charter College boasts institutional ABHES accreditation at its Billings and Missoula campuses. The program can be completed in ten months. Students complete a 180-hour externship as part of their studies.
The University of Montana (Missoula) offers a two-year Associate of Applied Science option. It includes a limited amount of general coursework, including college writing, communications, and psychology. Students take multiple computer/ technology courses, including MS Word. There are two courses in medical billing and one in accounting. Medical terminology and anatomy are introduced in the first term. The program can be completed in four semesters.
<!- mfunc search_btn -> <!- /mfunc search_btn ->
Top Employers of Medical Assistants in Montana
Many positions favor candidates with certifications from organizations such as the following:
• American Association of Medical Assistants (AAMA)
• American of Medical Technologists (AMT)
• National Center for Competency Testing (NCCT)
• American Medical Certification Association (AMCA)
• National Healthcareer Association (NHA)
Each of the above is accredited by the National Commission of Certifying Agencies, or NCCA (https://www.credentialingexcellence.org/nccadirectory).
There is some variation in testing content by organization. In addition to passing an examination, candidates will need to meet prerequisite requirements. Here, too, requirements vary. All AAMA Certified Medical Assistant (CMA) candidates qualify through formal medical assisting education. It is possible to qualify for AMT Registered Medical Assistant (RMA) certification without it, but the medical assistant will need to demonstrate fully five years of experience during the previous seven year period unless he or she is a current instructor. Some organizations set experience requirements significantly lower.
There are two types of accreditation: institutional and programmatic. As of 2020, it is not necessary to complete a program with programmatic accreditation to achieve industry-leading certifications. That's because the American Association of Medical Assistants is lifting this requirement through a time-limited pilot program; non-accredited programs must still meet curricular standards and minimum hours. Program-level accreditation can be an advantage. The two organizations authorized to grant programmatic medical assisting accreditation are CAAHEP and the Accrediting Bureau for Health Education Schools (ABHES).
Employers may favor particular certifications. They may hire candidates who do not yet hold preferred certifications (or any certification) if the person can achieve credentialing relatively soon after hire.
Occasionally employers seek out medical assistants who have other complementary credentials, for example, Certified Medical Scribe Professional (CMSP).
More Top Employers
The following are among Montana's employers:
• Billings Clinic
• Kalispell Regional Healthcare
• Providence Health
• SCL Medical Group
• Bozeman Deaconess Hospital
• Community Medical Center
• Western Montana Clinic
Benefis Health System in Great Falls is on the Becker's Hospital Review list of best healthcare employers. The organization recently sought medical assistants who possessed certification or registration.
While hospital systems are among the most common employers, positions are generally for outpatient settings.
Some medical assistants are employed in settings outside ambulatory care. One position recently posted in Billings was for an MA who could work in a nursing home setting. The list of expected duties included a number of administrative tasks, such as scheduling medical appointments and obtaining healthcare records. The person would also provide support to the healthcare provider during onsite visits. The organization was indeed seeking someone with a different skill set than a nursing assistant.
Montana Medical Assistant Salary
The Bureau of Labor Statistics reported an average wage of $16.60 an hour, or $34,520 a year, for Montana medical assistants in 2018. The 10th percentile figure was $26,480; the 90th percentile figure, $44.890.
Geography within the state is only a minor factor in wage differentials. The highest paying area (Missoula) and the lowest paying (the east Central Montana nonmetropolitan area) had average wages within about a dollar of each other. Missoula was the one area where the average was above $17.
Montana Medical Assistant Resources
The Montana State Society of Medical Assistants is the state professional association (http://mt-sma.org/Home_Page.php). There are four local chapters: Great Falls, Bozeman, Dillon, and Kalispell. Many resources are available from the national association, AAMA.
Related Content:
How to Become an LPN in Montana
Find Nursing Licensure Requirements in Your State: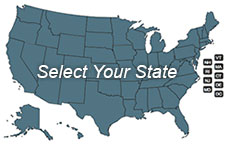 Learn about becoming a Registered Nurse, LPN or LVN in your state:
To View Full U.S. Map Click Here.