Becoming a Medical Assistant in Rhode Island: Training and Certification
Rhode Island defines medical assistants in part as unlicensed individuals who carry out clinical, administrative, and clerical tasks. Their duties are broad, but they do not work autonomously. They have supervisors who are on-site. Rhode Island medical assistants work under supervisory agreements.
According to state code, medical assistants generally qualify through some combination of education, experience, and skill demonstration. Rhode Island has provided more detail about preparation and scope of practice than the average state. Rhode Island recognizes multiple pathways to medical assisting, but also recognizes that they're not all equal. Just as medical assistants have different backgrounds, they have different skills sets, and these will be reflected in their job duties. Medical assistants may have formal education and this education may be accredited by the Commission on Accreditation of Allied Health Education Programs (CAAHEP) or the Accrediting Bureau for Health Education Schools (ABHES).
<!- mfunc feat_school ->
Featured Programs:
Sponsored School(s)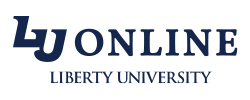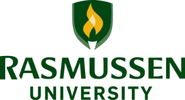 <!- /mfunc feat_school ->
Rhode Island state code clarifies the difference between medical assistants and physician assistants. Physician assistants have graduate education. They are among the healthcare professionals who can supervise the state's medical assistants. Supervisors can also be nurses; Rhode Island allows supervision to be provided by a nurse at any level from LPN to APRN.
Popular Medical Assistant Programs in Rhode Island
New England Tech (East Greenwich) is accredited at the institutional level by the New England Commission of Higher Education. Among the courses in the 95 quarter hour medical assisting program are the following: Anatomy and Physiology II Lab, Clinical CareTechniques I, The Electronic Medical Record, Effective Teams and Projects, Clinical Experience II & Clinical Project, and Health Research in the Lay Literature. New England Tech has multiple options for medical assistants who want to continue their education beyond the associate's level. The school states that medical assistant grads can matriculate into the Bachelor of Science in Business Management with Healthcare Management/Respiratory Care (MGTH) concentration program.
MTTI offers a 900-hour program to prospective Rhode Island and Massachusetts medical assistants. There are both day and evening options. The school states that graduates are eligible for two AMT certifications: the Registered Medical Assistant Examination and the Registered Phlebotomy Technician Examination. Students can earn EKG certificates. The day program is listed as having an employment rate of 91% for the 2017 – 2018 cycle. The evening program is listed as having an 89% employment rate for 2016 – 2017.
The PVD HealthWorks Medical Assistant Program is the collaborative effort of the Community College of Rhode Island, Rhode Island College, and the Office of Economic Opportunity. It includes an experiential component. Students must have, at minimum, a high school diploma or GED. The program has encouraged application from individuals who are bilingual.
<!- mfunc search_btn -> <!- /mfunc search_btn ->
Medical Assistant Certifications
Rhode Island makes reference to two certifications: the Certified Medical Assistant (CMA) credential issued by the American Association of Medical Assistants (AAMA) and the Registered Medical Assistant (RMA) credential issued by American Medical Technologists.
The CMA (AAMA) is available only to individuals who complete formal medical assisting programs. The credential has been restricted to individuals who enroll in CAAHEP- and AHBES-accredited programs. However, under a three-year pilot program, examination eligibility is also extended to graduates of some non-accredited programs. A qualifying program may not be accredited specifically in medical assisting but will be housed in a school with a recognized institutional accreditation. It will be at least the equivalent of two academic semesters. AAMA has set minimum standards for content, practicum hours, and non-practicum instruction. Students can expect at least 160 hours of practicum.
There are multiple pathways to the AMT RMA credential. A medical assistant can qualify on the basis of completion of an accredited program or completion of a non-accredited program housed in an accredited institution. Students vying for RMA certification, too, can expect at least 160 practicum hours. A medical assistant can also qualify on the basis of five recent years of experience. AMT also extends examination to medical assistants on the basis of military medical backgrounds and status as medical assisting instructors.
Basic Medical Assistants vs. Certified or Advanced Medical Assistants
Rhode Island does not require third party credentialing but makes a distinction between medical assistants with basic competency and those who are certified or registered or have otherwise demonstrated competency.
The following are among the duties that might be expected of a basic medical assistant: measuring vital signs, applying and removing bandages, performing ECGs, entering information in patient medical records, providing direct assistance to a practitioner who is providing treatment, and carrying out pre-visit planning according to protocol.
The following are among the competencies that might be expected of a medical assistant who has achieved CMA or RMA status or had competency verified: taking lab specimens, (including capillary or peripheralvein blood draw), administering vaccines, administering some medications, performing CLIA-waived tests, and applying casts (after practitioner positioning).
Rhode Island health practitioners are responsible for documenting their medical assistants' training and testing. Supervisory agreements include information about individual scope of practice.
Medical assistants generally work in ambulatory care. Scope of practice is different for those who work on hospital premises.
Medical Assistant Employers
Medical assistants typically work in outpatient care. The following are among the Rhode Island organizations that employ medical assistants:
• Lifespan
• Care New England
• South County Hospital
• Providence Community Health Centers, Inc.
• Charter CARE HealthPartners
• Thundermist Health Center
• Oak Street Health
• Coastal Medical
• East Bay Community Action Program
• Ocean State Urgent Care/ Ocean State Primary Care
Salary Information
Rhode Island medical assistants averaged $35,830 in 2018; this is based on an hourly rate of $17.23. Those at the 10th percentile made $28,290 while those at the 90th percentile made $43,550.
Related Content:
How to Become an LPN in Rhode Island
Find Nursing Licensure Requirements in Your State: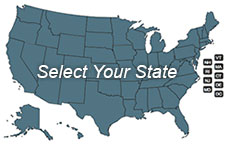 Learn about becoming a Registered Nurse, LPN or LVN in your state:
To View Full U.S. Map Click Here.