Becoming a Medical Assistant: Medical Assistant Programs in Alabama
Medical assisting is on the rise in Alabama and around the nation. Medical assistants are unlicensed healthcare workers who assist licensed professionals. They typically work in clinics and other outpatient settings. Although they do not hold state licensing, they often hold recognized third party certifications; many employers require it. Prospective medical assistants can achieve examination eligibility by completing recognized education programs. There are multiple third party certification organizations. Alternative pathways exist for some but not all.
<!- mfunc feat_school ->
Featured Programs:
Sponsored School(s)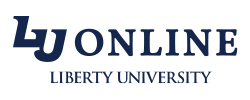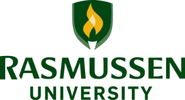 <!- /mfunc feat_school ->
The Most Popular Medical Assistant Programs in Alabama
The Wallace Community College program is CAAHEP-accredited. The Associate of Applied Science program takes five semesters. Wallace Community College has a five-year placement rate of 88% and a certification examination rate above 90%; this includes individuals who attempted the exam more than once.
Wallace State Community College, another CAAHEP-accredited AAS program, has a five-year placement rate of almost 90%.
Ross Medical Institute holds institutional ABHES accreditation. This is a shorter program: 30 weeks, spread across six modules. It includes an externship. Online degree completion is available. Medical assistants who opt to continue for an associates can choose either of two options: medical scribe or patient experience.
Alabama Medical Assistant Scope of Practice
Alabama does not directly reference medical assistants in state code. The Legal Counsel of the American Association of Medical Assistants provided an interpretation of scope of practice, stating that it's his belief that Alabama physicians can delegate reasonable duties including phlebotomy and blood draws and that delegation can take place through intermediary professionals (e.g. physician assistants, registered nurses).
<!- mfunc search_btn -> <!- /mfunc search_btn ->
Medical Assistant Certifying Agencies
While some Alabama employers will hire non-certified medical assistants, certification can mean more opportunity and better pay. Certification is dependent on passing an examination as well as meeting prerequisite requirements set by the organizations.
The following are among the available certifications:
• American Association of Medical Assistants (AAMA) Certified Medical Assistant
• National Healthcareer Association (NHA) Certified Clinical Medical Assistant
• American Medical Technologists (AMT) Registered Medical Assistant
Each of the above is NCCA-accredited and very well-known. Employers may accept others.
Some employers state a preference for particular certifying organizations. In late 2019, one can find multiple positions under the University of Alabama banner that require AAMA or NHA certification or that mandate the NHA. The organization stated that medical assistants who held certification through an organization other than the one(s) noted would need to certify through the preferred organization within a specified time of hire.
The CMA (AAMA) credential, an industry leader, is available only to graduates of formal medical assisting programs. A pilot program that went into effect in 2019 allows individuals to test on the basis of having attended a program housed in an accredited school (even if the medical assistant course did not hold programmatic accreditation). The program will need to be at least two semesters (or the equivalent). An official will need to provide an attestation that the program included particular components like mathematic calculations, infection control, phlebotomy and injections. In the past, the CMA (AAMA) has been restricted to graduates of CAAHEP- or ABHES-accredited programs.</p.
Some well-respected certifications can be attained on the basis of experience (and of course, examination). However, some employers favor medical assistants with accredited education.
Top Alabama Employers
Medical assistants may work for private practices or health system- or hospital-associated clinics. Urgent care is an emerging practice area around the nation.
Some Alabama medical assistants work for major healthcare systems like Tenet Health and St. Vincent's Health System.
American Family Care, self-described as a pioneer in non-emergency urgent care, began in Birmingham. It has spread across the nation, but the greatest concentration of centers is in this pocket of the country (https://www.afcurgentcare.com/locations/).
MainStreet Urgent Care is another major provider.
The University of Alabama at Birmingham is a major employer and potential a very desirable one. Wages are variable but extend well above the average range. The UAB also has favorable associate ratings. The University of Alabama at Birmingham has a 4.2 on Indeed. Com while UAB Medicine has a 4.0. Ratings reflect the experiences of employees with different roles, not just medical assistants.
Children's of Alabama is another well-rated employer. Medical assistants may work for different specialized pediatric units, for example, orthopedics.
Alabama Medical Assistant Salary Information
The average full-time wage for an Alabama medical assistant was $28,460 in 2018, according to the Bureau of labor Statistics. This is based on an hourly figure of $13.68. The 10th percentile was $20,840; the 90th percentile, $37,870. The highest average earnings in the state, $30,190, were in the Birmingham-Hoover area; here, reported earnings ranged from a 10th percentile figure of $21,790 to a 90th percentile figure of 40,810.
Alabama has a location quotient of 1.02 – just above the national norm of 1.0. This suggests average job concentration. Some metropolitan areas in the state have high job concentration. Gadsden, with a location quotient of 2.48, is #3 out of all metropolitan areas in the nation. Dothan has a location quotient of 1.64. In the greater Columbus area that spans parts of Georgia and Alabama, the location quotient is 1.71.
Resources
The Alabama Society of Medical Assistants is the state professional organization (https://alabamasocietyofmedicalassistants.org/). There are a number of local chapters: Central Alabama, North Alabama, North Central Alabama, Northeast Alabama, and Southeast Alabama.
Related Content:
How to Become an LPN in Alabama
How to Become an RN in Alabama
<!- mfunc search_btn -> <!- /mfunc search_btn ->
Find Nursing Licensure Requirements in Your State: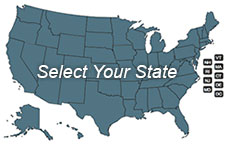 Learn about becoming a Registered Nurse, LPN or LVN in your state:
To View Full U.S. Map Click Here.