Medical Assistant Programs in California and the Certification Options
California medical assistants may perform clinical, administrative, and clerical tasks. They carry out supportive clinical duties under the supervision of physicians, physician assistants, nurse practitioners, nurse midwives, or podiatrists. California does not mandate certification for performance of clinical duties but notes that mandates may be put in place by insurers as well as employers. The state does, however, mandate training. Training may take multiple forms. Prospective medical assistants may receive their training through the following types of school:
Community colleges
Public schools authorized by the Department of Education
Post-secondary institutions approved or accredited by the Bureau for Private Postsecondary and Vocational Education
While it is not mandatory, many California medical assistant programs hold program-level accreditation.
Medical assistants may also receive their training from authorized healthcare professionals.
<!- mfunc feat_school ->
Featured Programs:
Sponsored School(s)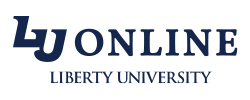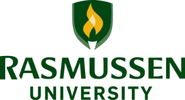 <!- /mfunc feat_school ->
Popular California Medical Assistant Programs
Southern California Regional Occupational Center in Torrance is accredited by the Commission on Accreditation of Allied Health Programs, or CAAHEP (https://www.socalroc.com/course-offerings/certified-medical-assistant). SoCal has posted some impressive statistics for the cohort admitted in 2016, including a 100% placement rate. Students complete 160 hours of externship. The school states that they do not receive UC credit.
Pasadena City College is CAAHEP-accredited. The clinical program results in a Certificate of Achievement. Priority in admissions is granted to students seeking clinical certification who have completed the approved course in three curricular areas: anatomy, medical terminology, and keyboarding.
Cabrillo College in Aptos is also CAAHEP-accredited. The program is cohort-base and can be completed in three semesters.
UCLA Health in Los Angeles is the state's newest CAAHEP-accredited program, accredited in September 2019. It received a write-up in Working Nation (https://workingnation.com/ucla-health-medical-assistant-training-program/). A majority of those admitted to the first cohort were already working for UCLA in some capacity. UCLA managers generated many recommendations.
California Medical Assistant Work Settings
Medical assistants typically work in ambulatory care settings. California medical assistants are prohibited from working in general acute care hospital inpatient units (Beyond the scope details).
The Center for the Health Professions at the University of California-San Francisco has noted that actual job duties depend in part on the size of the practice (See details). In larger practices, jobs tend to be more specialized. In small offices, MAs may be true medical assistant generalists, taking on administrative and clinical duties, and may report directly to a physician. The Center traces the origins of the MA role to World War II when nurses were needed in hospital settings at a greater rate than they had been previously, and doctors responded to shortages by training their secretaries to take on "back office" duties.
Among the technical tasks medical assistants may perform are the following: taking blood pressure and temperature, swabbing the throat (for throat culture), removing sutures and dressings, and disinfecting and shaving treatment sites. Medical assistants may perform blood draws and/ or injections if they have the specific training denoted in state code. In order to do skin puncture and venipuncture for blood draw, the medical assistant would need at least ten clock hours of training and would need to satisfactorily perform each of the two procedures at least ten times (More Information Here).
Medical assistants are in-demand – so much so that one university-affiliated California health system recently decided to develop its own program.
<!- mfunc search_btn -> <!- /mfunc search_btn ->
California Qualified Medical Assistants
RNs and qualified medical assistants are among the professionals who may provide training to medical assistants. To have a role in training, a medical assistant must receive certification from a certifying body approved in California (unless he or she has been credentialed or qualified to teach medical assisting in an authorized community college or private post-secondary setting). Certifying agencies approved for the purpose of California qualification include the following:
American Association of Medical Assistants
American Medical Certification Association
American Medical Technologists
California Certifying Board of Medical Assistants
Multiskilled Medical Certification Institute, Inc.
Comparing California Medical Assistant Certifications
Some of these certifications are well-known on a national level. Many employers reference the AAMA Certified Medical Assistant (CMA) and AMT Registered Medical Assistant (RMA) credentials.
A report from the Centers for Excellence for Labor Market Research noted the CMA and California Certified Medical Assistants (CCMA) credentials as being the ones most often referenced by California employers; this was based on 2014 data.
The California Certifying Board of Medical Assistants has been certifying California medical assistants for nearly 30 years (http://www.ccbma.org/). Candidates can achieve examination eligibility on the basis of graduation from a medical assisting program that is housed in an accredited institution, qualifying experience, or military training. They take the Basic examination and either the Clinical or Administrative examination.
There is a good deal of overlap in prerequisite requirements among certifying agencies, but there also differences, like how much experience is required for the experience pathway – or whether the experience pathway exists at all.
Top Employers of Medical Assistants in California
Medical assistants are found everywhere from small private offices to clinics and outpatient centers operated by large healthcare systems.
The following are among the major employers:
St. Joseph Health
UCLA Health
Providence Health & Services
Adventist Health
Heritage Healthcare
Kaiser Permanente
Medical assistants are sought for many different types of clinic and practice, among them pediatrics, oncology, and dermatology. Medical assistants can even be found in Correction Health Care Services.
Kaiser Permanente has been in the news for its utilization of medical assistants to improve care and reduce costs (Article Here).
California Medical Assistant Salary
California medical assistants earned a mean $18.39 an hour, or $38,250 a year, in 2018. The 10th percentile figure was $25,600; the 90th percentile figure, $55,830.
Five California metropolitan areas made the BLS list of top 10 highest paying metropolitan areas in the nation: Vallejo-Fairfield, San Francisco-Oakland-Hayward, Santa Cruz-Watsonville, San Jose-Sunnyvale-Santa Clara, and Santa Rosa. The Vallejo-Fairfield metropolitan area is #1 in the nation with mean wages of $22.20 an hour, or $46,170 for a full-time year. Location within the state is not the main determinant of salary. There is a wide range within metropolitan areas. In the Vallejo-Fairfield area, the 10th percentile wage was just $27,950 in 2018, but the 90th percentile wage was $62, 140.
Resources for Medical Assistant Students and Professionals
Information is available from the Medical Board of California.
The California Society of Medical Assistants is a state professional association (https://www.csma-medassist.org/).
Related:
How to Become an LVN in California
How to Become an RN in California
Find Nursing Licensure Requirements in Your State: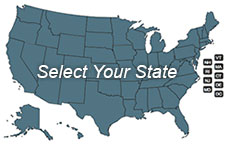 Learn about becoming a Registered Nurse, LPN or LVN in your state:
To View Full U.S. Map Click Here.